Grow your nonprofit with a next generation fundraising strategy.
GREAT NEWS! Due to the overwhelming response in registrations for this webinar, we are back by popular demand! If you missed it the first time, now's your chance to join us. Our first run had outstanding reviews and we're excited to share this webinar with even more of the nonprofit community. We look forward to seeing you there!
Mazarine Treyz, nationally recognized author, speaker and nonprofit leader will take organization executives on an inspirational journey through innovative research and proven fundraising strategy. We will look at the current state of fundraising, what is causing a giving downturn, and what we can do about it.
We will cover different programs and how they are innovating in technology, earned income, partnerships and marketing, and we'll even go over how to start your own unique partnerships and earned income streams.
Webinar Agenda:
New fundraising research

What is next level fundraising?

Cut out what's not working - business planning

Innovative partnerships

Looking at the market

Hurdles to implementing

Resource sharing

Common misunderstandings

Leveraging the power of VoIP for fundraising

Q&A
About the featured speaker: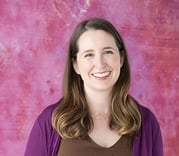 Mazarine Treyz, Wild Woman Fundraising
She is the author of The Wild Woman's Guide to Fundraising and is the CEO of Wild Woman Fundraising, a national fundraising training company. She's trained over 12,000 people from 2011-2017 and helped nonprofits raise millions more. She specializes in nonprofit leadership, fundraising careers, writing fundraising plans, direct mail, e-newsletters, and copy for online fundraising.